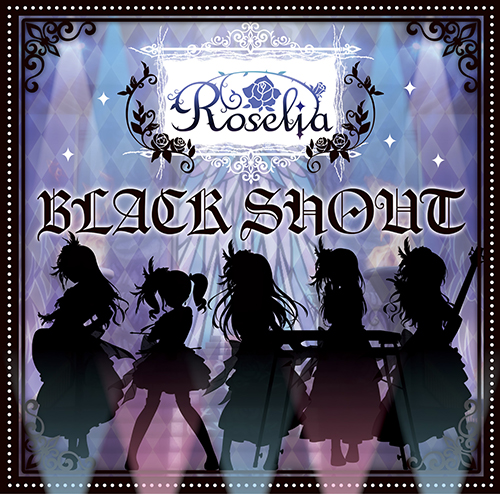 Roselia
1st Single "BLACK SHOUT"
[CD]
1.BLACK SHOUT
2.LOUDER
3.BLACK SHOUT -instrumental-
4.LOUDER -instrumental-
5.Roselia mini-drama ~Band Practice~
[Blu-ray] *Limited edition only
・Roselia LIVE video from "BanG Dream! 3rd☆LIVE Sparklin' PARTY 2017!" at TOKYO DOME CITY HALL
1. Soul's Refrain (Cover)
2.Hacking to the Gate (Cover)
3.BLACK SHOUT
・"BLACK SHOUT" Music Video Live Ver.