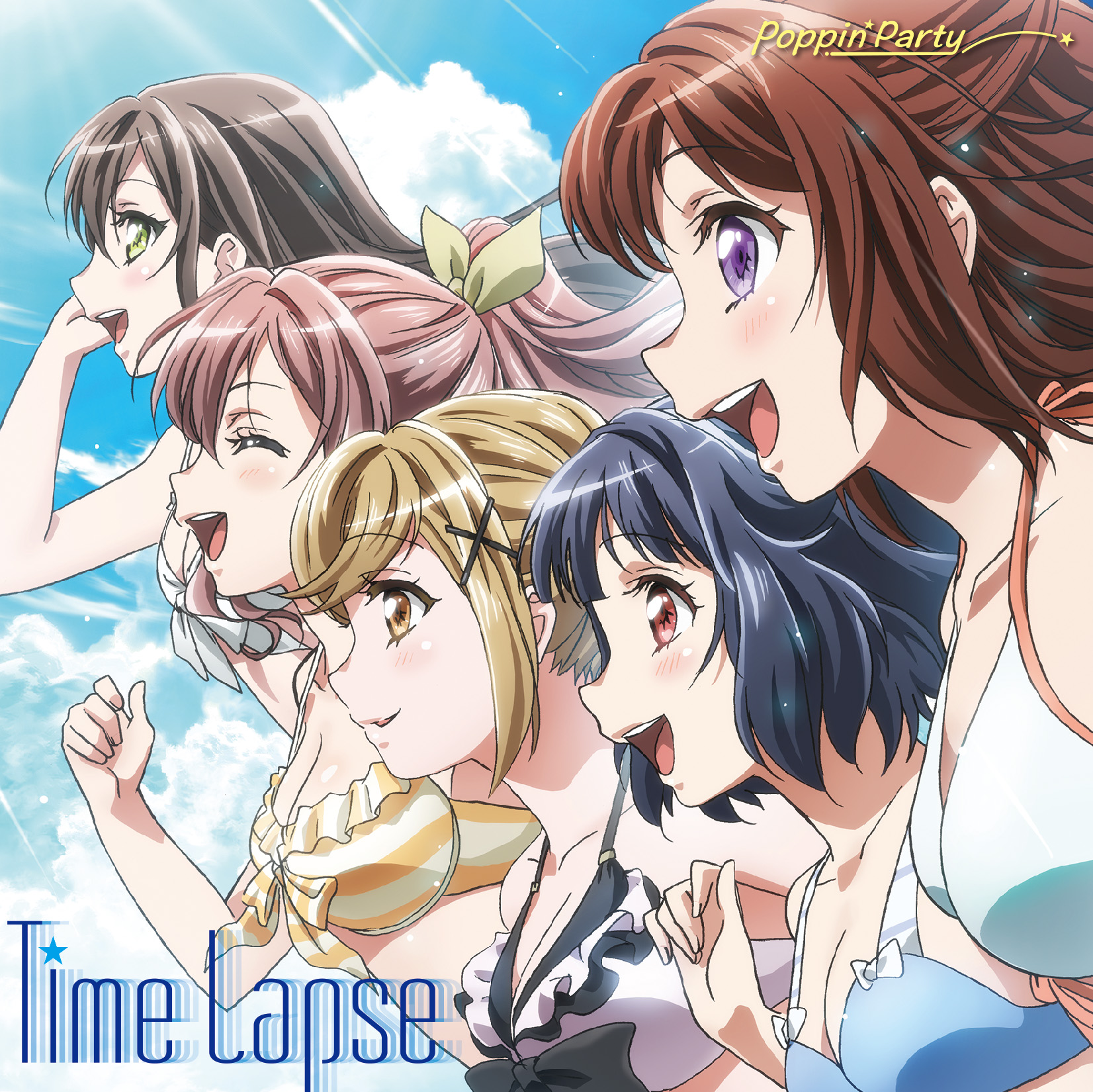 Poppin'Party
7th Single "Time Lapse"
[CD]
1. Time Lapse
2. If I August(OVA "BanG Dream!" insert song)
3. Boom Through Summer!
4. Time Lapse -instrumental-
5. If In August -instrumental-
6. Boom Through Summer! -instrumental-
[Blu-ray Disc] *Limited edition only
BanG Dream! 3rd☆LIVE Sparklin' PARTY 2017! at TOKYO DOME CITY HOLL
Drama ~路上ライブデビュー!~
OPENING
Yes! BanG_Dream!
On Your New Journey
Little Busters!
Alchemy
DISCOTHEQUE
Star Beat! ~Acoustic Ver.~
Poppin' Shuffle ~Acoustic Ver.~
Drama ~Roselia~
[Roselia Part]
Soul's Refrain
Hacking to the Gate
BLACK SHOUT
Tokimeki Experience!
Tear Drosp
Sparkling Dreaming ~ Sing Girls ~
[ENCORE]
1000 Crying Skies
Star Beat!
ENDING
[Speacial video]
メイキング映像 ~ポッピン・パッピン・舞台裏!~